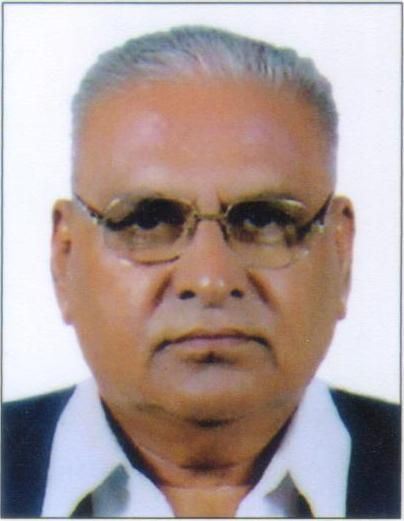 Zebar School for Children is one of the fastest growing schools in Ahmedabad mentored by the management team of Udgam Consultancy. The school was founded in 2014 by Shree Amthabhai Desai with a belief to provide quality education. He wished to serve the society by giving an equal learning opportunity to all children.
Zebar School is a co-educational English medium school. It is affiliated to the Central Board of Secondary Education (CBSE). The school creates a balance between academics and extra-curricular activities. It believes in giving each student an opportunity to understand and accept his/her strengths and weaknesses and learn to the best of his/her abilities.
Our Campuses:
The school is located in Thaltej, a ten-minute drive from Thaltej crossroads. Serene Environment and lush green surroundings away from the hustle and bustle of the city make it a perfect place to study. CCTV cameras and trained security personnel monitor the security of the school.
The school has classes from Nursery to Std 10th . The concept-based curriculum allows pre-schoolers to connect, explore and relate to their interests, by listening to those interests, we motivate their thought process. The pre-schoolers explore school campus through outdoor activities, and learn through innovative learning methods.
School Amenities:
Spacious and Smart Classrooms
Computer Laboratory
Well-equipped laboratories
Huge Playground
Tennis Court
Badminton Court
Well-stocked Library
Canteen
Homeopathy Clinic
Creche facility for staff
Our Mission:
Zebar School provides quality education. The school ensures that each student achieves optimal academic and personal potential by providing a safe and nurturing learning environment, which instils a strong foundation for character development and lifelong learning; implementing best educational practices to engage each student in a culturally rich and challenging curriculum, and fostering partnerships with families and the community.
Our Philosophy:
Academic Challenge: We believe that a child is a natural learner and the inquisitiveness of a child can be satiated if we provide him with a conducive climate to study. The curriculum emphasizes on emotional and social learning programs as well as academic ones so that children develop as responsible citizens of the country.
Community Harmony: The school provides a loving and warm family-like environment, where our expert teachers mentor students. The teachers are committed to provide quality education to students.
Balanced Program: A balanced program of academics, sports, recreation, cultural and field trips is offered at Zebar School.
International Understanding: The students cultivate a diverse global view and appreciation for the different people and cultures across the globe via academic endeavours.
Partnership with parents: At Zebar School, we believe that parents can add a lot of value to the schooling of their children when appropriately engaged. The parent community and school work together to ensure that children have a far better chance of not only being successful in school but being successful in life as well.
Our Core Values:
Students First: The school programs and policies are entirely tailor made as per student needs. We focus on equipping the students with skills that will allow them to adapt to the ever dynamic demands of the world and succeed in any field of their choice
Teachers are the Key: The teachers provide students with a unique learning experience using a combination of classroom teaching and activity-based education. Teachers look after the social, physical, mental and emotional needs of the students.
Leadership with Inspiration: The school team of Executive Director, Principal, Vice-Principals and teachers perform their roles with sincerity and dedication. Their leadership is an inspiration to the young minds.
Management with Purpose: The team of Udgam Consultancy manages Zebar School. It has set a strategic approach to the future of the school by setting meaningful goals, policy frameworks and strategies.
IT Systems for Support: The school has modern computer systems and programs which work in liaison with the educational activities in the school to provide a world-class education to its students.
Continuous Improvements: The school is progressive in its approach and integrates technology into its educational practices. The management of the school ensures that the curriculum, teaching methods and infrastructure are enhanced from time to time, to keep pace with the changes taking place in the education sector.